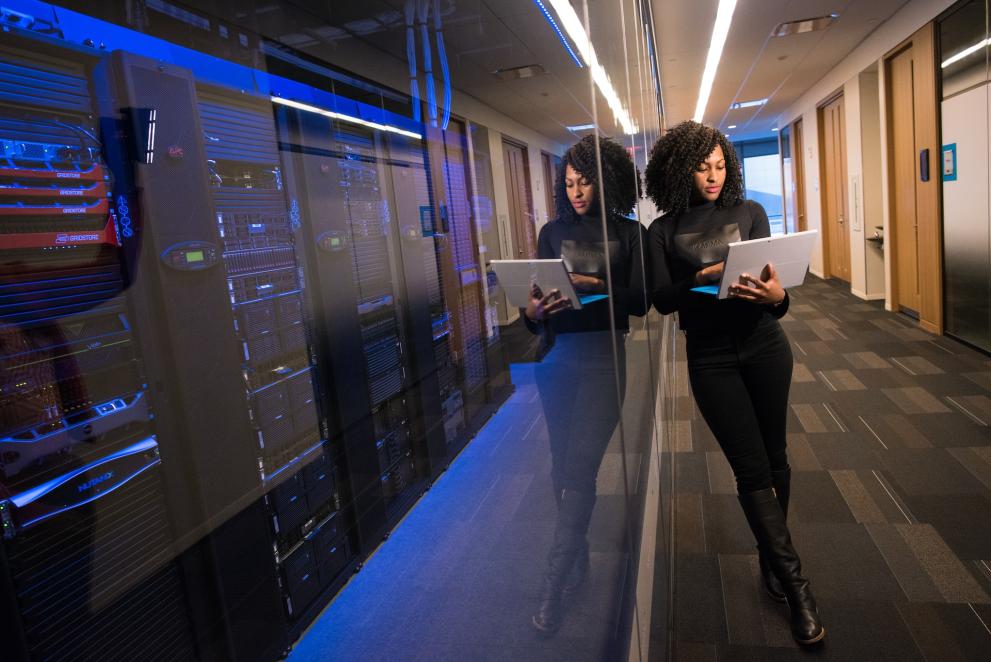 Digital marketing
With the advance of technology and social media, most companies no longer rely only on classic marketing. Nowadays, if a business does not advertise its services digitally, it will have a difficult time grabbing customers' attention. This is where digital marketers come in. Digital marketing is used to promote companies' products and services through social media advertising, search engine optimisation, analytics tools, email campaigns and more.
Data analytics
Companies collect large amounts of valuable data from their customers. They need someone who can interpret this data, so they can better understand their customers, improve their products and maximise sales. With data being an essential part of all digital services, data analysis is an in-demand skill that is here to stay.
Digital project management
Digital project management is a vital part of developing digital products and services. Digital project managers need to have comprehensive knowledge of the whole process − from ideation to developing the final product or service. A digital project manager oversees the whole process, making sure all deadlines are met and the product or service is up to standard.
Programming, web and app development
A growing number of companies are in need of web developers, as coding is crucial for the creation of any tech product, digital service or website. That is why programming and web/app development are often listed on LinkedIn as some of the most in-demand skills.
Social media
Many companies have come to realise that they need to have a professional presence on social media. A social media manager makes sure that the company's products and activities are represented effectively on social media. If they do their job right, they can even widen the company's client base and sales.
Videomaking
Over the past few years, a lot of major social media have started favouring video content over images and text. Video content is easier to consume and it is more entertaining, appealing to all age groups. A lot of companies are recruiting people with videomaking skills to help them promote their products, and provide tutorials to customers or training to staff.
Web design
Web designers make sure that web products and websites are not only functional, but also look good and are user friendly. This is an important aspect for the success of any tech company. Any company that wants its web presence to look sleek and professional will need people with good web design skills.
EURES can help you
If you want to learn a new skill but are unsure where to start, check out our article Top 6 free platforms for online courses. You can also contact our EURES Advisers who can help you identify your strengths and interests, and will support you in searching and applying for jobs.
Find a EURES Adviser in your region or contact your local EURES Adviser via chat.
In partnership with EURES, the European Job Mobility Portal.
Related links:
The most in-demand hard and soft skills of 2020
Top 6 free platforms for online courses
Read more:
Find EURES Advisers ​
Living and working conditions in EURES countries
EURES Jobs Database
EURES services for employers
EURES Events Calendar
Upcoming Online Events
EURES on Facebook
EURES on Twitter
EURES on LinkedIn
Details
Publication date

26 October 2022

Authors
Topics

Hints and tips

Recruiting trends

Youth

Related section(s)

Help and Support

Hints & tips

Labour market information

Learning

Sector

Accomodation and food service activities

Activities of extraterritorial organisations and bodies

Activities of households as employers, undifferentiated goods- and services

Administrative and support service activities

Agriculture, forestry and fishing

Arts, entertainment and recreation

Construction

Education

Electricity, gas, steam and air conditioning supply

Financial and insurance activities

Human health and social work activities

Information and communication

Manufacturing

Mining and quarrying

Other service activities

Professional, scientific and technical activities

Public administration and defence; compulsory social security

Real estate activities

Transportation and storage

Water supply, sewerage, waste management and remediation activities

Wholesale and retail trade; repair of motor vehicles and motorcycles