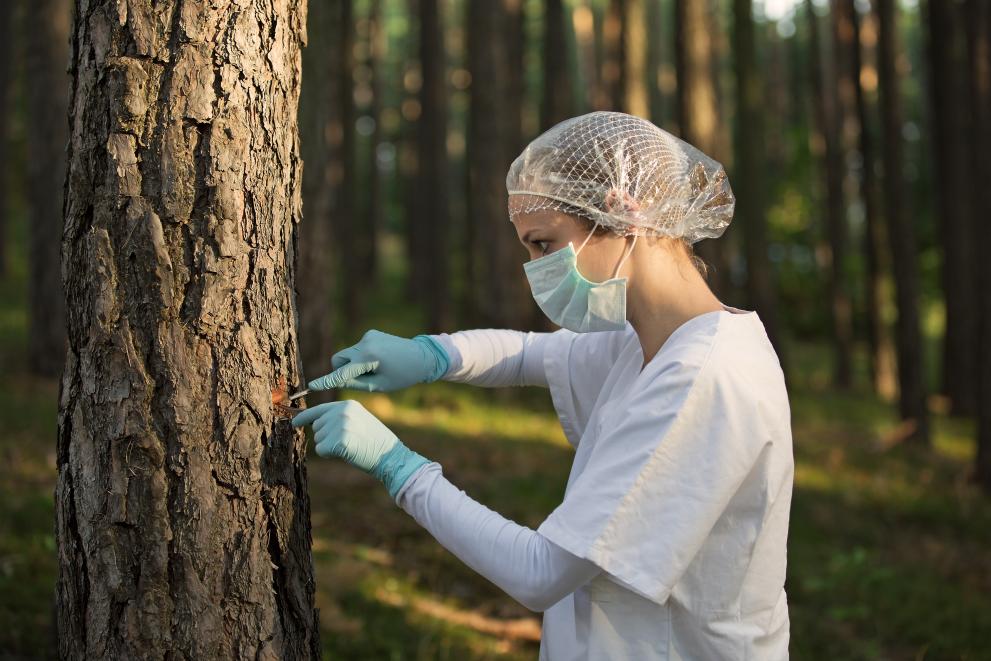 Around 10 or 20 years ago, some of these jobs did not exist. Others existed, but looked very different. As we try to protect the future of our planet, green skills are becoming more and more important.
While it is hard to define a 'green' job, we generally mean those focusing on the environment – in other words, protecting the earth's natural resources and spaces, while limiting harmful emissions and impacts. Here are some of the most hottest jobs right now.
Renewable energy engineer
Energy companies have always needed skilled engineers. In the past, most jobs were in the oil, coal and gas sectors. As the renewable energy sector grows, the number of green energy jobs is growing, too. For example, you could work as a solar panel installer or wind turbine technician. Many skills will be useful across these different roles, so with the right skills, you will be in high demand.
Civil engineer
As a civil engineer, you will design buildings and other structures. These days, sustainability rules mean building projects must avoid wasting energy and other resources. If designing buildings is not your thing, sustainable town planning could be more for you. Town planners look more broadly at urban spaces to make them greener and 'circular', meaning they re-use resources and avoid waste. You could also work as a project manager, leading day-to-day building projects.
Scientist
As an environmental scientist, you will collect, analyse and present information to help protect the planet. Your work could help find answers to some of the world's biggest challenges, such as climate change. You might also focus on specific aspects, such as water, soil or air quality. You could also work as an adviser or consultant, in which your job would be to help organisations become greener and more sustainable.
Fisheries manager
A more specific project management job could be as a fisheries manager. In this role, you will have to manage fish stocks, which are important for biodiversity. You may also deal with legal aspects and even emergencies, such as oil spills.
Tree surgeon
If you like being active and outdoors, tree surgery could be for you. This career is not all about cutting down trees. It also has a big environmental focus. Tree surgery involves planting new trees and shrubs, caring for unhealthy trees, and generally protecting the natural environment. Similarly, foresters conserve and regenerate forests, including protecting them from disease and wildfires, and tackling deforestation.
Product designer
Product designers need to create products that last longer, work more efficiently, and have a smaller environmental impact. Products can vary greatly, from recyclable packaging to electric cars. Another interesting example is clothing. For this to reduce its impact, including waste from 'fast fashion', it needs fashion designers to make clothes that last longer and use recycled materials.
This example shows that, while some careers might not seem like typical 'green' jobs, there are many ways tofind a career with a positive environmental impact, no matter what your own strengths are or which sector you work in.
Keep an open mind and keep your goals in mind – there are many green jobs that could be for you!
In partnership with EURES, the European Job Mobility Portal
Read more:
Find EURES Advisers ​
Living and working conditions in EURES countries
EURES Jobs Database
EURES services for employers
EURES Events Calendar
Upcoming Online Events
EURES on Facebook
EURES on Twitter
EURES on LinkedIn
Details
Publication date

6 June 2023

Authors
Topics

Hints and tips

Labour market news / mobility news

News/reports/statistics

Recruiting trends

Youth

Related section(s)

Hints & tips

Labour market information

Sector

Administrative and support service activities

Agriculture, forestry and fishing

Electricity, gas, steam and air conditioning supply

Information and communication

Manufacturing

Other service activities

Professional, scientific and technical activities

Real estate activities

Water supply, sewerage, waste management and remediation activities

Wholesale and retail trade; repair of motor vehicles and motorcycles